2019 Comes Down to This Stretch of Games
There is a general consensus that Washington enjoys a favorable schedule for 2019; it is better positioned to take the program to playoff this year than next year (when many feel Washington will be a better team). The reasoning? Washington should be favored in at least 11 if not all 12 games and will face its toughest opponents at Husky Stadium.
I have a different take.
The schedule is going to be tougher than people think and tougher than in 2020.
The main reason the schedule is tougher than the popular opinion will tell you is that the sequence of the opponents is unfavorable. Looking at the end of September through October, Washington will have a stretch that will be grueling.
That stretch starts with traveling to BYU, who Bill Connelly (founder of the S&P+ metric) has ranked as #50 in his 2019 projections. Despite his projection of Washington being a 9.5 point favorite there are factors outside of traditional statistic that should be taken into account. Provo is a tough place to play, not only due to their devoted and passionate fanbase (Editor's note: impressively so given the strong likelihood they are the soberest crowd in sports) as well as the fact that LaVell Edwards Stadium has a grass field. The Huskies have struggled on grass recently and it could be a big factor if the game remains close.
Next the Huskies host USC, who still has a distinct talent advantage over Washington and embarrassed the Huskies in 2016. While Washington is obviously the better coached team and will have a boisterous crowd rocking Montlake, this is very much another losable game. Factoring in a new USC offense that has yet to show what it can do, there are question marks around this game that will be interesting to see play out.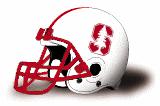 That is followed by Stanford at Stanford. Washington hasn't won on the Farm since 2007. While Stanford has regressed a bit in recent years, they have the arguably the Pac-12's best quarterback and weren't so far off from winning the North last season, playing the conference leaders WSU and UW down to the wire. Circle this game on your calendar – the outcome of this game could be very telling of the potential of this team.
Following the away game at Stanford, Washington travels yet again; this time to the desert to face Arizona where they have not won since 2006 (OUCH). Yes, Arizona lost to Hawaii and their defense looked awful. However, note that Arizona is typically a completely different team at home. Last season on the road they were rated #105 by TeamRankings.com. Over the past two seasons they were rated #49 and #36 at home. Arizona, like Stanford, has a quarterback in Khlalil Tate who can overcome a very good defense on his own and appears to be healthy and closer to his 2017 form than his down 2018.
This 5-game stretch ends with Oregon at home. Connelly has UW as 6.3 point favorites. We do not need to tell you how important this game is and we fully expect Husky Stadium to be the epicenter of College Football on October 19th.
Oh and if we want to include Utah, then Washington has six tough games within a span of seven weeks. That's 6 games where Washington is only a single-digit favorite according to Connelly.
This is a dramatically more difficult schedule than 2017 or 2018.
Conclusion
The key part of this schedule is the back to back games against USC and Stanford. Washington's last performance against USC and last performance at Stanford were both embarrassing and these games give Washington a chance to prove it can shed its beta mentality.
A strong win against either school and a 5-1 record through the first half of the season would put Washington in the playoff discussion and in good position to play for its 3rd conference title in four years or at least in a NY6 Bowl. Win both and Washington will be poised for a truly special season.